Even if Mark Zuckerberg is arrogant, will it really matter for Facebook's future
When I was 22, a young and determined Frenchman on my way to conquer America and get my B.A. from Northesatern University, I spent a week in New York to find a job. Basil introduced me to Georges and Erwin, 2 insurance execs, who were to become great friends. I stayed at their place while interviewing for jobs.
One morning, I was wearing a different color jacket and pants, obviously not a suit. They enquired why I was not wearing a suit. I told them this was how we dressed elegantly in France. They told me that there were dress codes in the US, that people wore a business suit, pin-striped or navy blue, and that doing otherwise was just going to single me out – and for the wrong reasons. I never forgot that lesson, which never stopped me from wearing shorts in San Francisco, but definitely brings me back to basics when I have to go to business meetings which require « codes ».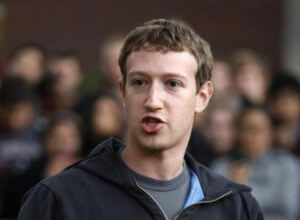 I have absolutely no suggestions to give a genious like Mark Z. and his team. But from what I have read, there may have been a bit of arrogance in the way the markets were treated during the Facebook IPO.
Of course, on May 18th he could have worn the same suit for the IPO that he was wearing on the 19th at his wedding. Instead he chose his now world famous « hoodie ». For all these investors, including the smaller ones, it may have shown a little respect. After all, there have been a number of great entrepreneurs who, before him, launched their company on the stock market.
A number of things have been written on this IPO. Some of the most disappointing are how the Facebook's execs and Morgan Stanley's bankers set the shares 'price at $38 and decided to increase the number of shares available on the market by 25%, on May 15.
Could these decisions serve special interests, such as those of existing shareholders as Accel Partners or Facebook employees, looking to get their well deserve ROI on their risk or their commitment? Certainly as it was written and approved in all official documents. However, they could have rewarded long lasting partners while respecting the future ones.
Information given to the analysts shows that ad revenues coming from the mobile were not as promising because the business model is not yet cracked. Nothing unusual, but again, you they could have taken that information into account rather than making a few more dollars at the expense of millions of people. Not surprinsingly, Facebook Inc., Morgan Stanley, Nasdaq OMX Group already have a number of legal cases pending.
I think it all comes down to being part of a world where leaders, such as Mark Z., bankers and others, could participate in building a better place for all. This rather messy IPO may not have a long lasting impact on Facebook's future and fantastic potential. But, it shows the values of these potential leaders.
And I'm a big Facebook fan.